As a homeowner, renovating your living room can be an exciting or dreadful time. Your living room is what defines your home to every guest that walks through your doors; whether they are family, friends, visiting children, or a friendly neighbour who's stopped by for a cup of tea.
It's an old question, one every budding DIY home designer has asked themselves: Should I tile or carpet my living room floor?
There are so very many flooring solutions these days, and so many options for each kind of flooring, that it feels a little overwhelming. But fear not! In this post, we'll be looking at both types of flooring and comparing the two.
Living room carpeting
Using carpets in the living room is something we're all very familiar with. Our parents had carpets, so did our grandparents. We've all grown up with the old red and green entwining floral patterns or darkly colored carpets.
Today, the market looks towards more minimalist or colorful carpets. Catalogs, magazines, and showrooms are awash with pastel tones, whites, blacks, greys, etc. The carpet has never been the focal point of a living room, but it is the foundation for the rest of the room. If you ever struggle to clean it, you can get in touch with Cairns carpet cleaning.
The living room is the forefront of the home, as much as the kitchen is the heart of it. It is the first impression of your personality and life that you give everyone. That means that it's important to consider every aspect of the room when you're decorating it – from the décor to the paint on the walls, to the carpet that you walk on.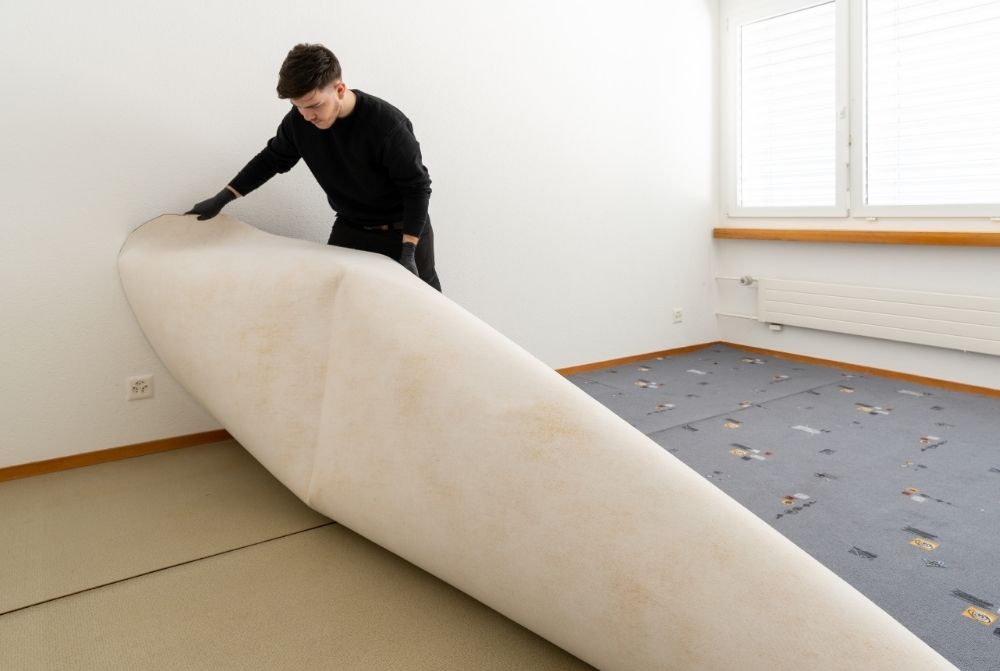 So, here's the lowdown on the living room carpet life:
If you use carpeting in your living room, you'll find that you'll need to hoover the floor at least once every day or two, depending on the footfall and activity of your household. A minor thing to mention, but it's definitely something to take into account.
Using carpet allows you to have a solid theme to build the rest of the room on. You can choose to have your carpet in one color, and the walls in a similar or complimenting color. Plain carpets are great in minimalist homes, but you could also go the opposite way and have a colorful carpet installed to show off the vibrancy of your household.
Installing a carpet is also extremely fast when compared to other flooring solutions.
Living room tiles
Now, let's look at tiling and the benefits of this unique flooring for your living room.
You won't be hovering your tiles daily, and cleaning them will be much easier if something is spilled or dirt is tracked in from outside. That's one benefit, for sure. Tiles are the cleanest kind of flooring that you can have installed in your home, next to laminate flooring.
The worry most homeowners have when looking at installing tiles is the lack of warmth. Carpets are always warm, but tiles won't retain heat by themselves. Thankfully, underfloor heating is an option here, but that would add an extra cost on top of the tiles you're buying.
Tiles are also extremely durable. They won't tear like carpets and they don't wear down easily. A tiled floor will stay in good shape for years after it's installed in your living room, and when it comes to aesthetics and style choices, tiles always look amazing in any home because of the sheer amount of color and style options that are available for them. As a homeowner, you would be spoilt for choice by the designs on the market.